I've been working with brides for 4 years now, I just simply love doing bridal makeup. Nothing beats the feeling of being a part of a woman's most special day. If you rummage through my train case it's definitely a bride's beauty haven.
I had the chance to work on a few fashion show stints while I was still in makeup school , but I'm most confident to say that bridal makeup is my forte. Until one day, Makeup by AnneVida was offered a special project – we were asked to be the official makeup artist for the fashion show of Logic's 3rd Anniversary: The Jeans Revolution. Logic Clothing is one brand that the industry has to look out for , it specializes in customized jeans, tuxedos and gowns. We were lucky enough to work with the talented and young designer-- Mr. Jc Ulanday.
We had to go through all the models and think of the different looks that we have to present. Since this is (technically) our first time to present AnneVida on the fashion scene everything has to be excellent. We were asked to go bold with the eyes and play with different hues on the lips, I was getting really excited since this is my chance to experiment and get away with the usual bridal look! We were about to do a test makeup when I noticed that all I have in my palette are neutral basic colors and a few dark (boring) shades. That's when I came across Catwalk Cosmetics. From the sound of it- hey, this is destiny.
Let me tell you an honest to goodness review of this product. I began writing this, without the knowledge of anyone behind the brand. The moment I saw the picture of it on the net, I was able to quickly traced where to place an order , I just need to have it ASAP. I added their fb site and learned that the person to contact is Ms. Marj. I never had the chance to go through their website yet since I've been very busy the past few weeks but I will surely check everything about it once I'm settled. For now, lets talk about my one great loot – The Catwalk Cosmetics Eyeshadow & Blush Runway Palette.
I am very particular with the products that I use, for eye shadows I only use three brands: MAC, NARS and Makeup Forever. I badly wanted to have the Makeup Forever palette that we used to practice with when I was still in makeup school but I was running out of time and its quite pricey for something that I won't be using on a regular basis. The reason why I use these brands simply because it delivers. You get the actual color that you see when applied on the lids, its not chalky, it lasts, it sticks to the skin when applied, its easy to blend, the color is buildable you can create the color as solid as you want it to be, and lastly I get what I paid for. Other than these, if you are a bridal makeup artist you must be aware by now that brides can be very keen and particular with the brands that we use on their skin. The moment I laid eyes on my own Catwalk Palette, I was really impressed with the colors - it instantly reminded me of the MUFE palette – bright pink, violet , green , orange, blue red , yellow!! WOW! Talk about LOVE AT FIRST SIGHT!
Did I mention that I got my palette 2 days before the show? Yes I didn't have the chance to try it on first I was that busy!! I used it on the spot…and guess what? It was the best palette ever for the price of – tada!!! (tada = Php 1,100, although I read that it was sort of an introductory / promotional price? ) N0w, the price is just a part of what I want to brag about, let me tell you the reasons why I am loving this product:
1. When you apply it, you can't just wipe it off easily, meaning – it lasts. It actually does, I tried using the brown shade on me and it's just there for the whole 8 hrs!
2. Brilliant colors!!! I love the colors, when it says yellow, it means yellow!! What you see is what you get.
3. Buildable coverage, I easily get the solid color that I want in an instant, and I even used it dry.
4. No chalky , unwanted pigments all over your face, the texture is really fine and it sticks to the lids perfectly.
To get a closer look on this palette:
It consists of 15 eyeshadow colors:
Smokey (Pearl White, Disco Silver, Black Noir)
Neutral (Copper, Juicy Orange, Hello Yellow, Cocoa Brown)
Cool (Lime Green, Green Tea, Powder Blue, Royal Blue, Teal)
Warm (Geisha Red, Lollipop Pink, Purple Lotus)
3 Blush Shades: Salmon, Tangerine, Rose.
These eyeshadow can be used through wet or dry application. I prefer applying it dry since the wet method can ruin your palette. Besides, I was very much satisfied with the result I didnt felt the need to use the wet method. For me that's how you test if the eye shadow is of good quality.
I posted some of the snapshots that were taken during the event. Too bad I wasn't able to get a close up shot so I can show you the colors I used. One of the models was wearing a solid purple shade, which I was so happy about because unlike other fairly priced products, this one really gave me rich brilliant color! One thing I must warn you about though...when applying /blending this product try not to use white colored blending brush. Why? you might find it hard to completely wash off the color from your brush even if you try using a brush cleaner. Other than that, I can say that this palette was perfectly created to tempt the makeup junkie in us, and obviously.. I gave in :-)
Ciao!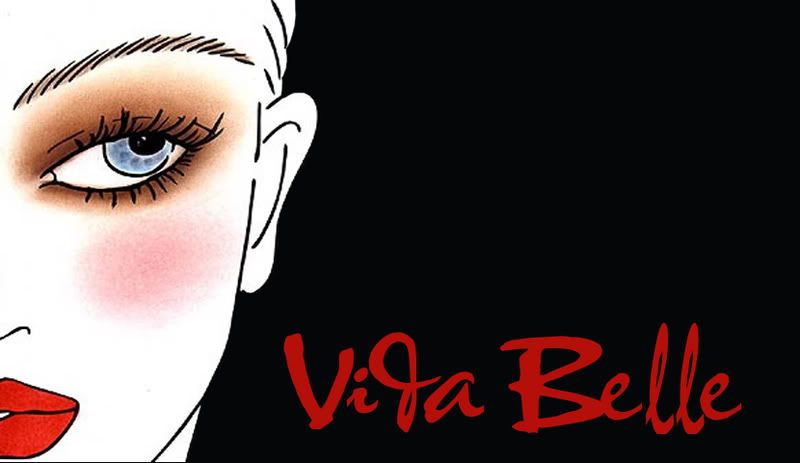 photo credits:
(Logic Jeans)
http://www.facebook.com/logic.clothing
(Catwalk Cosmetics)
http://www.catwalkcosmetics.vze.com