Let's face it. Looking pleasant in the morning, gives us a positive vibe and it does make an impression. Same goes when we look tired , everything seems to be dragging and it usually triggers our temper.
Who doesn't want to look fresh as you attend to your daily routine? Whenever we talk to our workshop attendees we always ask them what they think about makeup, there's usually one story to hear: Putting on makeup takes so much of their time, and that it isn't necessary unless you're going to a party.
Putting on makeup doesn't necessarily mean you have to run around looking like a clown. You don't need to spend hours on your makeup -- unless you're going to a wedding or other special event. A few quick tricks in the morning can hide your imperfections and accentuate your assets, now who doesn't want that? It doesn't hurt to give yourselves the much needed 5 minute attention. After all, you deserve it.
Here's a step by step 5 minute makeover, which I use myself. If you were able to attend one of our workshop, (specifically from our 5th workshop- onwards.) I always do a demo on this to show our participants how makeup can instantly improve our looks without looking like you just stepped out of the salon. This can be very useful specially to working moms who are always on a rush ending up looking worn-out before even starting your day. My demo never fails to change our attendees' impression on makeup application.
Try to go through these steps and witness how makeup can give you the "I –just-had-an-8-hrs-of-sleep" look!
Of course I don't have to tell you every time to never ever take your skin care routine for granted specially the minute you reach the age of 20. You will start seeing the benefit of these routine as you age.
1. Cleanse – Every morning before you do anything else to your skin, wash your face. Same goes before you sleep at night. Never sleep with your makeup on, always wash your face using your chosen facial cleanser before going to sleep and after waking up.
2. Tinted Moisturizer – While your skin is still damp from washing, quickly apply just enough amount of tinted moisturizer, using a sponge or your finger tips. This will serve as your foundation. Just spread it evenly on your skin, same way you apply your regular moisturizer, this should just take a few seconds to get an even application. Why tinted moisturizer? Let me tell you why I chose this over the usual liquid or compact foundation that makeup artists normally use on special occasions.
· Time saver: Tinted moisturizers can give you a fresh, natural look without the need to apply foundation makeup. You might find that tinted moisturizer is the only beauty product you need on many occasions. It can save you time by combining a simple makeup solution with a beauty product you already use. If you are a busy woman, this can help you look your best without taking up a large chunk of your morning time.
· Sun protection: Many tinted moisturizers combine SPF protection along with a hint of color. This combination protects your skin from the harmful effects of the sun while providing even color coverage and the skin-nourishing moisture of ordinary moisturizers. Using a tinted moisturizer with SPF every day is a healthy habit that will help you keep your face fresh.
· Younger looking skin: Some heavy makeup can make wrinkles appear more pronounced instead of deftly hiding them. Tinted moisturizers can help hide wrinkles and fine lines because they have lighter formulations than most foundation makeup. The coverage provided by tinted moisturizers also serves to minimize skin imperfections and wrinkles to provide a healthy, more youthful look.
· Moisture protection: If you are skipping moisturizer, then you might not be caring for your skin properly. Quality tinted moisturizers can work to hydrate the skin and help to prevent moisture loss while evening out your skin tone. The added moisture helps to keep the skin elastic and soothes the inflammation of dry, irritated skin.
Some quality tinted moisturizer brands that I recommend:



Laura Mercier

(named as the best tinted moisturizer , quite pricey but its really good and its worth every penny. Available in 2 variants: oil free and skin hydrating, I'm using the oil-free variant, because my entire face tend to get really oily, not just the t-zone area. ),

Myra Vita Glow Tinted Mositurizer

(if you're on a tight budget this works fine as well, I also use this whenever I run out of my usual brand) ,

Nivea

(not sure though if this is still available in the market today, but I used to have this and its really good) and

Benefit's You Rebel Tinted Moisturizer

.
3. Concealer – Conceal only when necessary. I prefer liquid concealer for everyday use so it won't give you that heavy feeling to the skin, its also your best bet to combine with your tinted moisturizer. Just put a small dot on your fingertips and apply by gently patting it on the desired area until it blends to your skin – normally you apply this on the under eye area or any other skin imperfection that wasn't able to cover by your tinted moisturizer. Do not overdo it since our aim here is to look as natural as possible. To hide those dark under eye circles , choose a concealer that is one shade lighter. Concealer shades can be complicated for those who aren't familiar with makeup, (Concealer has different shades: green, orange, violet, beige, pink, white etc..) because it varies depending on what you are trying to hide we usually use these for bridal makeup which often requires a perfect , flawless finish. However, if its just for your daily makeup routine, you may use a concealer according to your skin tone.
If you think your tinted moisturizer already did a good job in evening out your skin tone, feel free to skip the concealing part. I personally do not use concealer for my everyday makeup.
However, should you decide to use a concealer, don't forget to top it off with a smoothing layer of powder foundation. Just a little amount to set your concealer.
4. Apply Loose Powder – After applying your tinted moisturizer and concealer, get your big brush, dip it in your loose powder, tap it to remove excess powder then lightly dust it all over your face, using feathery strokes. Be careful not to deposit too much powder just a little amount of talc should do the trick. If you want to achieve a natural flawless finish, use a brush. The powder should not only make your skin look smoother, this should also eliminate the sticky feeling caused by the moisturizer and for your makeup to last longer.
5. Blush – Choose a subtle shade of blush that complements your skin tone, you can ask help from your reliable makeup consultants. (for first timers living here in Manila, I suggest you go to Rustans' makeup counters they usually have professional makeup artists situated in each area, they can help you choose the right shades for you) Always try it on to yourself first before buying anything. Avoid blush that has shimmer in it if you want your makeup to look as natural as possible.

How to apply: First, start with a good quality blush brush. You can accentuate your face and cheeks naturally. Smile and you will see the fleshy part that stands out the most - this is the apple of your checks. This is your starting point for applying your blush. Apply a light layer of blush to the apples of your cheeks and blend up and back TOWARDS THE DIRECTION of your hair line (NOT UNTIL YOUR HAIRLINE), do not forget to blend, we don't want you looking like someone just slapped or punched you on the face. A 2-second swipe for each cheek should be enough, don't overdo it!.
6. Mascara – Fear not!! this look doesn't require you to put on any eyeshadow or eyeliner…all you have to do is put on a mascara to emphasize your eyes. Believe me it does wonders! use waterproof mascara to avoid smudging. If you do not have eye makeup remover, you can take it off with the help of a baby oil.
7. Lip Moisturizer / Lip Gloss / Lip stick – Make sure that your lips are well moisturized. One sure way of looking unhealthy is having a pale, dry , cracked lips. Again, if you want it to look as natural as possible, you may use a lightly tinted lip gloss instead of the usual lip stick. If you plan to go out at night, that's the perfect time to use your favorite lip shade.

...and voila! Now who can tell that you just had a few hours of sleep? Try this and you'll stop hearing these words: YOU LOOK TIRED HONEY!

Enjoy!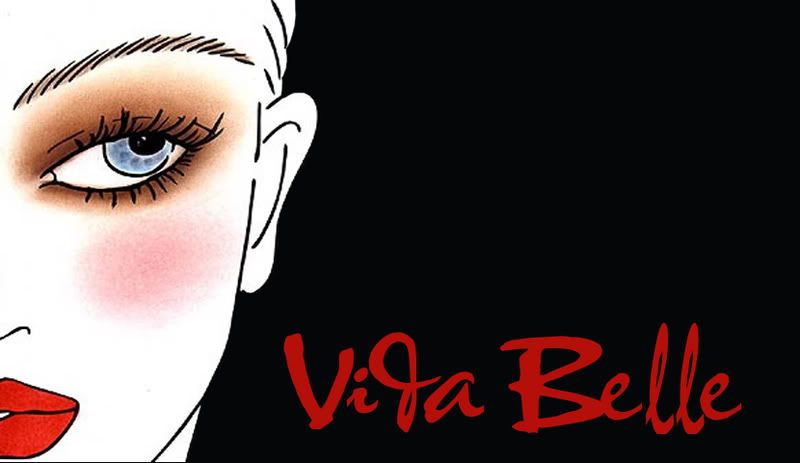 photo credits:
http://getridofeyewrinkles.com